Generally any sport that you want to participate in competitively is going to require an investment for setup and registration. Motorsport is no exception and is one of the most costly sports to enter.
Without the support of sponsors (which generally aren't available when you're breaking into motorsport) you will need to provide funding not only for your car but also licenses, entry fees, safety gear, fuel, spare parts and the list goes on. With so much money needed to start it can be hard to break into this amazing sport so we've created a list of entry-level motorsports that won't break the bank.
Touring Car Series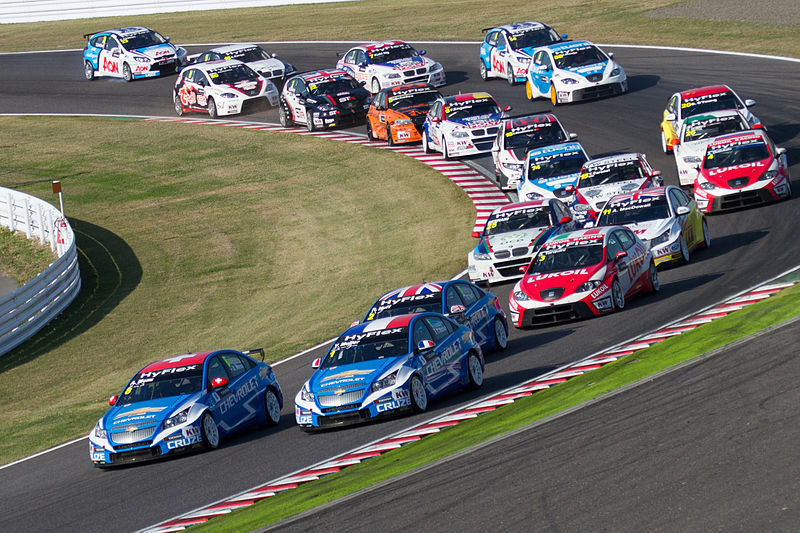 The touring car series is a production series that races slightly modified saloon/sedan cars. The Australian Touring Car series all cars are based on the Holden Commodore and Ford Falcon sedans; the US Touring Cars come from many makes and models of saloon cars.
This is an action packed category offers high speed thrill to competitors at a relatively low cost. This is also a great spectator sport with the saloon cars battling it out around some of the world's greatest race-tracks.
The cost of this series varies but you can pick up a race ready touring car for around $10K. Competitor entry fees are kept small to make it affordable so all you need is a car, your safety gear and racing license and you're set to go!
Formula Vee
Named after its use of Volkswagen parts, Formula Vee is a great entry-level motorsport series. The cars in Formula Vee have strictly controlled specifications which place an emphasis on driver skill rather than budget and mechanical know-how.
Formula Vee is an ideal place to start in motorsport with its strictly controlled car specs and friendliness within the series. This is an intense, competitive series really challenges a drivers skill and pits you against others with the exact same race specs (meaning money can't buy you more speed).
So what's the cost to compete in Formula Vee? You can pick up a second hand race car for around $8K. Spare parts are relatively cheap and the competition entry has been kept affordable.
Autocross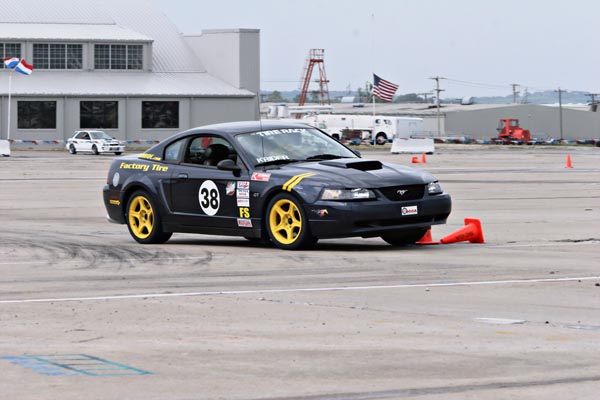 Another great entry-level motorsport; Autocross emphasizes a low cost safe competition that actively encourages participation. Drivers race through an obstacle course either set-up on tarmac or dirt. Often these courses are laid out using traffic cones or a permanent track setup.
Participants can use ANY car they want. You could literally go hire a car and enter it into the race (but we doubt the rental insurance would cover this). There are a few safety regulations that need to be met but generally most street legal cars will meet these reg's.
The cost of this sport varies depending on the class but you can enter your current street vehicle. Then you just need the safety gear and to pay the low entrance fee (in Australia it's $20 per race).
Go-Karting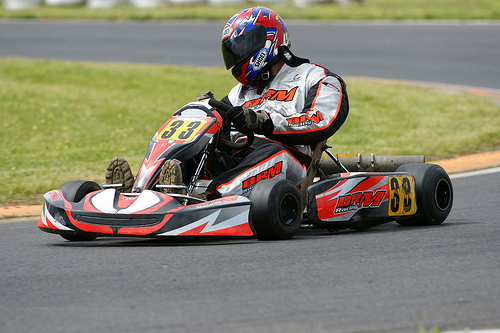 Probably the most popular and well known entry-level motorsport, go-karting is a great sport for both the young and old with many of the current professional motorsport drivers starting their careers here.
There are many different levels of participation in go-karting. From going to your local track and jumping on a rental go-kart for a bit of fun, right through to elite level competition go-karting can cater to everybody's time and budget.
Go-karting is known far and wide as the world's most affordable motorsport. While this may be the case, the price of competitive racing varies greatly depending on your category. To start off in go-karting though you should be able to buy a go-kart, safety gear and pay the additional participation fees for under $5K.
Quarter Midgets
A great series for young drivers to get a feel for racing, the quarter-midget racing series has produced a number of talented professional drivers. Quarter Midget vehicles are essentially a scaled down version of 'Midget Racers' with a single cylinder engine.
Quarter-midget racing is a popular sport for families where kids can learn the basics of racing and how to race properly. To compete you generally have to be between the ages of 5-16. Tracks are typically oval shaped on either dirt or asphalt.
It's relatively cheap to start Quarter Midget racing. A car will set you back between $3500 and $7000. After this cost is just fees and licenses as well as safety gear.
Hillclimbing
One of the oldest forms of motorsport, Hillclimbing involves racing against the clock up a hill track. Competitors race one at a time up the steep ascent to try and get the best lap time.
Competitors can use any vehicle that meets race regulations. These range from standard road vehicles through to specialist hillclimb cars and everything in between. Part of the skill involved in this form of motorsport is learning to drive a car quickly without the opportunity to warm the tyres and brakes.
Because this sport allows the use of standard road vehicles, participation is very affordable. To race all you need is a roadworthy car (meeting race regulations), safety equipment and money to cover the entrance and licensing fees.
Junior Dragsters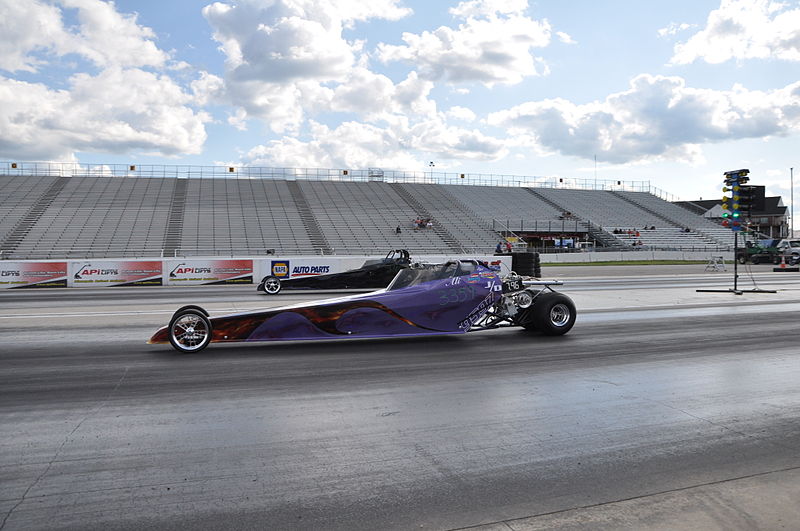 This racing series uses scaled down versions of top-fuel dragsters, racing over a distance of 1/8 mile. Junior Dragsters are for young competitors to introduce them to the world of competitive drag racing. Children as young as 6 can participate in this awesome motorsport; all the way up to 17 years old.
Junior Dragsters are broken up into classes based on age. With the youngest competitors using a restricted 125cc engine the series gradually introduces youngsters into the fast paced world of drag racing.
The set-up cost for Junior Dragsters is quite reasonable. A second-hand junior dragster will cost you around $8K.
Well I hope you have found this article informative and interesting. Motor racing is generally quite expensive because of what's involved and the danger but there are ways to compete without spending tens of thousands of dollars. There are many other racing series around the world that are reasonably priced besides the series in this article.
If you're in competitive motorsport we'd love to hear how you started out and what kind of budget was required to start. Leave your story in the comments below.
Safe and happy racing everyone!
*Cost of these motor-sports written in this article are to be used as a guide only. Price will vary depending on location, level of competition and many other factors.